Due to the number of requests coming in to have them able to setup zoom meetings straight from their calendars, this is an article to address this.
To have this integration working on your computer, please follow the below instructions.
Please follow this link and install zoom scheduler on your browser. https://chrome.google.com/webstore/detail/zoom-scheduler/kgjfgplpablkjnlkjmjdecgdpfankdle
After installation click on it and sign in to it using your email/okta/sso credentials.

After finishing with that go back to your google calendar page and refresh or open it afresh and try to setup a meeting directly from the calendar. you should see the option of setting it up as a zoom meeting.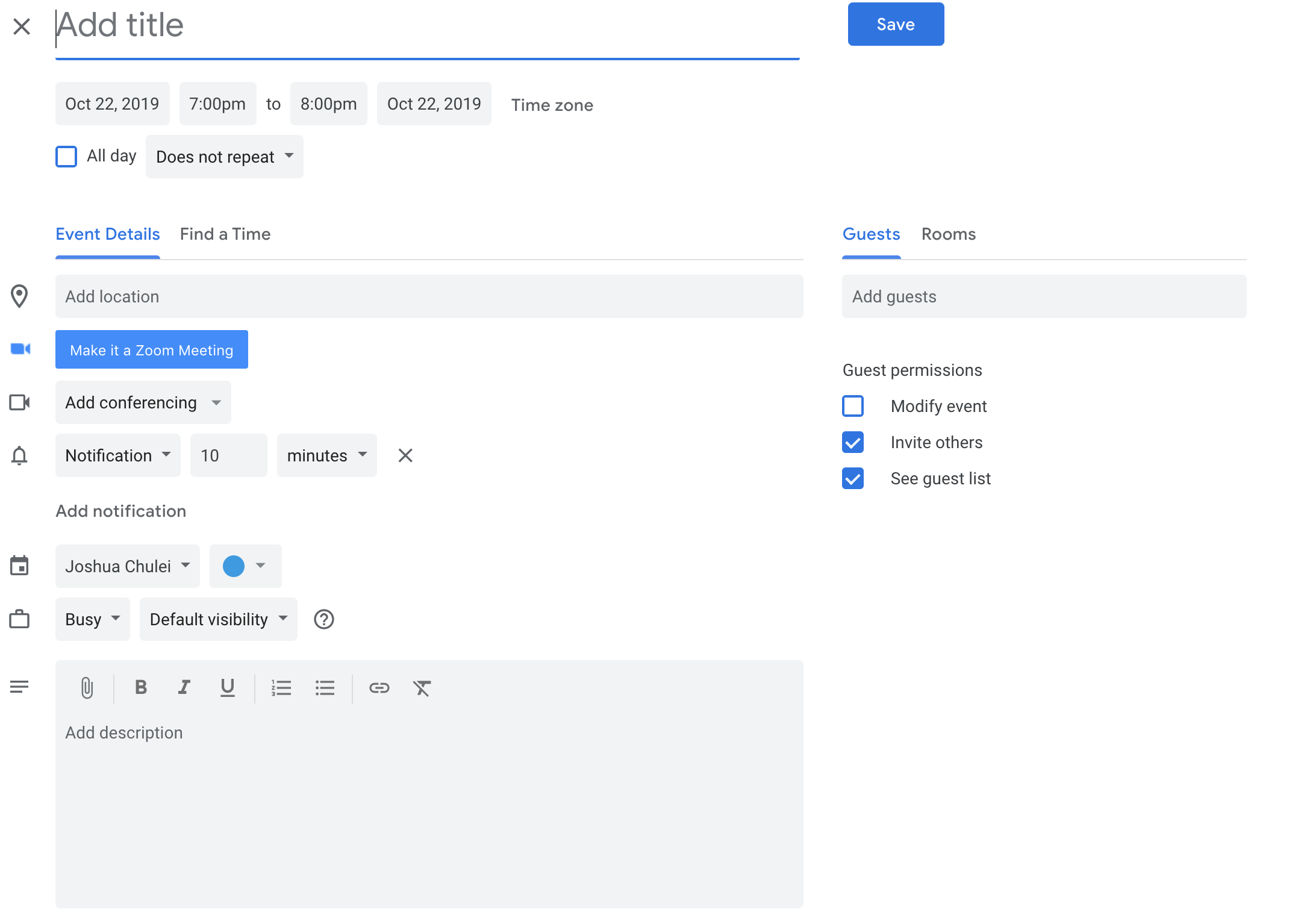 Do reach out should you have any questions.